Where do you want us?
On the hill, in the swamp, on the street? We work all types of events, large to small, indoors or out. We have great vendor relationships from carnivals, music festivals to gun shows (big fan myself). We travel all over the state - our rig is always on the move.
Learn More
Think your event might be too small, that we won't fit? Perhaps, but we can remove many fences and walls with our front bumper. Don't worry it won't hurt our truck - thanks for caring. You would be surprised the places we can get our rig in. We sure are! We also have other setups we can do to go smaller or bigger including multiple smokers if we need to feed 1000 plus people. ( no fence's or walls will be hurt in the making of your event 🙂 ).
Book Catering
This truck is 20,000 pounds of steal, but it has a soft spot for kids, our service folks and those whom are less fortunate. If we can help with your event - we want to. If there's a natural disaster and we can go - we will!
Learn More
 Message
This is a family thing, on any given event you will find my daughter working the register, my son running orders and my wife doing a great job, bossing everyone. I'll be making the Q and food in the back. On a side note I'm also the driver, mechanic, publisher, accountant, chef, repair guy, electrician, plumber, welder, pit boss (you get it). We have been doing competition BBQ for a long time and we finally found way to bring it to our customers, so we went for it and built the rig so we can go anywhere with our Q!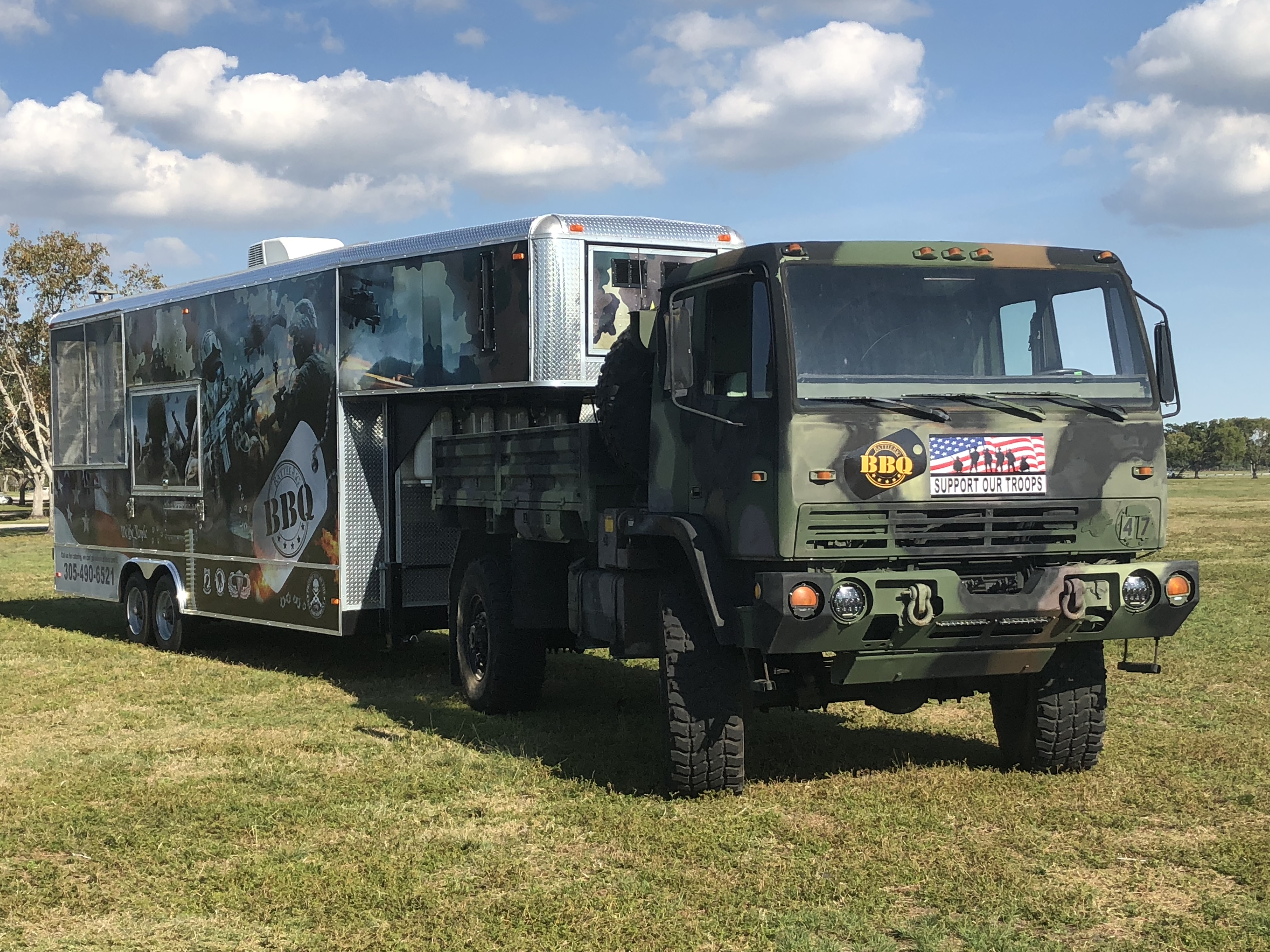 Next Steps...
Click for quick access contacting us.